Would you like to have more customers for your business ?
Watch the video to learn how ranking highly in Google through SEO (Search Engine Optimization) can put your business in front of hundreds, if not thousands of potential customers in Malaysia that are highly interested in the services/products you have to offer.
Think about it, when was the last time you search for information through Google? Probably a few minutes ago?
The point is that everyone turns to Google for just about any information we need – this includes information about products and services we are interested in.
Back in 2012, Google officially claimed that it processed over 1.2 trillion searches in the year which relates to approximately 3.5 billion searches per day and 40000 searches every second. In 2017 though, some data analysts estimate the number of search queries to exceed 2 trillion based on a 10% – 20% year-on-year growth.
If you are ranking highly in Google for keywords related to the services/products you are offering, hundreds of highly targeted potential customers will come your way, checking out your offers.
If you aren't convinced, here are more reasons…
Why Google Ranking Matters For Your Business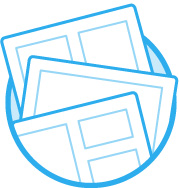 Beat Your Competitors
It's a much cheaper way as compared to traditional marketing methods to capture as much market share as possible. Furthermore, SEO is relatively new in Malaysia so most of your competitors will not be doing it.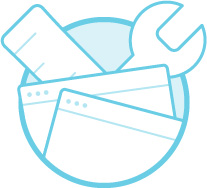 High Return Over Investment (ROI)
Most of our clients are getting around 500% – 1000% ROI consistently. This is calculated based on the extra monthly net profit generated versus the fix monthly fee we charge in order to rank your website.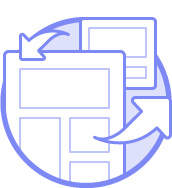 Highly Targeted Users
By ranking for the right keywords (wedding photographer KL), users are highly interested in your products or services as you can probably tell from their search queries. This makes selling to them so much easier. Consistent & Stable Source Of Customers
Most businesses rely on referrals for new customers and this mean relying on others to do the marketing for you. Unlike referrals, you can expect your website to generate enquiries and sales consistently once it's ranking in Google.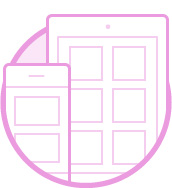 Establish Brand Trust & Authenticity
Imagine how much your customers will trust your company when your brand keeps coming up for related keywords they are searching for. Customers are inclined to believe that Google will only show trustworthy results.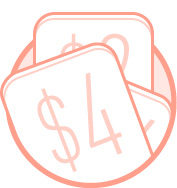 24/7 Automatic Sales & Marketing Machine
Potential customers can learn about and engage with your brand at any given time. With the right presale content on your website, customers should be able to find relevant information without contacting you.
When it comes to ranking websites in Google, it's more of understanding how the system works
Have you ever asked yourself how Google rank websites in Google? Why are some websites above others?
First of all, it's important to know that Google's mission is to return the best possible sets of results based on the keywords a user is searching for. Google has been very good at this which is why it can monopolize the search engine market.
However, no matter how FLAWLESS Google's system can be, it works based on a predefined algorithm – a set of mathematical equations. This simply means that if you know how the mathematical equations are structured, you can typically rank any websites on the first spot in Google.
Of course, it's not that easy – latest research shows that there are currently 200+ ranking signals that are taken into account by Google. Some carry more weight than the others.
This is where our SEO service comes into the picture. After years of testing, testing and testing, we finally know the important signals that Google pays attention to. We will optimize your site to meet these requirements so you will eventually reach the top of Google for keywords related to your industry (which could be in the hands of your competitors now).
My Portfolio
Table of Content:
Low Maintaintenance On Your End
You have absolutely nothing to manage. Everything from basic optimization to lead acquisition will be taken care of for you. You will only need to respond to enquiries. This gives you the time to focus on your day-to-day operation.
Proper On Page SEO and Off Page SEO strategies are applied to ensure that your website dominates the number 1 position in Google. We don't use outdated tactics like link spamming that will get your site penalized.
One of the biggest hurdles in ranking websites is to build high quality backlinks (main Off Page SEO factor). Through our existing connections, we can easily promote your website on these authority sites.
You will be able to see exactly the rankings of your website for various keywords we are targeting. On top of that, you will receive a Google Analytics Report showing you the traffic volume your website is receiving.
Conversion Rate Optimization
Aside from optimizing your site for Google, we will implement basic CRO practices (placing contact details on prominent areas on your site). This means that you will make the most out of the traffic you are receiving from Google.
We are highly reachable through phone calls even during non-office hours. Just give us a call and if for any reasons we couldn't answer it immediately, we will give you a call back ASAP. Otherwise, simply drop us a message on Whatsapp.
Get First Page Rankings Within A Month
Most businesses turn away from SEO services because they are told that the whole process will take 3-6 months before they can see any tangible results. That's the standard timeframe every SEO consultants will propose.
At IM Solutions, we want to be different. We want to get your website right up on page 1 of Google in a month's time. You have to realize that this is a very challenging promise and the only reason we do this is to give you the confidence that SEO will work out for your business.
In fact, we have a ~95% success rate.
Having that said, there are a few exceptions where we might need a slightly longer time:
You don't have a website yet. We can build it up for you but brand new websites typically require more time to rank.
You are in a fairly competitive industry (insurance, credit cards).
Your website was hit by a Google penalty before (rarely happen if you didn't engage with any SEO agencies before).
Just contact us and we will analyze your website as well as the keywords we believe your website should be ranking for. Then, we would be able to let you know if we can rank your website up on page 1 in a month's time.